Minis Bundle
5 reviews
£26.50
Glow and Behold - the Minis Bundle is here 🙂
Featuring four of our most loved products, three organic cotton muslin cloths and a beautiful reusable organic cotton zipper bag.
Trying our products for the first time? If you have tricky or sensitive skin our minis bundle is a great way to discover our products before purchasing the full size versions.

Going on holiday?  With minis of your favourites all neatly fitted into our 'Glow and Behold' zipper bag, you never have to leave your Amaranthine favourites at home again!

Looking to buy a the perfect gift for a friend or family member? Our minis bundle makes a gorgeous ethical gift set. It's a fantastic way to introduce someone special to your favourite skincare products, plus the zipper bag can be reused as a cute makeup or travel bag. We can send your gift directly to your loved one accompanied by a personalised handwritten card. Simply let us know what you'd like to say in the 'notes' box at checkout.
Each Bundle includes:
Face oil 3ml
Cleansing balm 17g
Organic cotton muslin face cloths x 3
Lip Balm 14g
Mini clay face mask 6g (Choose from our Detox, Soothing, Radiance or Rejuvenating face mask. Let us know your preference in the notes box. If no note is received, a Rejuvenating face mask will be included as default).
Organic cotton Amaranthine 'Glow and Behold' zipper bag
Get all of this for only £26.50, saving you a grand total of £12.50! 
Customer Reviews
15/06/2022
Mini bundle - a great gift even if it's for yourself
I keep buying these kits for everyone else but really must get one for myself! It involves the top amazing Amaranthine products in little travel/gift sizes, all beautifully packaged along with a very cute little pouch. My top favourite things are the soothing face mask - which effectively calms and soothes my acne, and the cleanser which is just magical for me. After years of troublesome skin I've been using products to try out my spots. But my skin is just healing over the areas and it's not truest recovering- so repeat spots. This wonderful cleanser has helped my skin become more supple and along with the firm massage is really improving my skin tone and reducing inflammation. I thought I found a similar item in a health food shop but it was not the same gorgeous texture and was much more difficult to apply. Basically I can't recommend these products enough - and the mini kit is a great way to try everything. It also smells amazing and the blue bottles are so pretty .
04/05/2022
Birthday gift
I recently purchased the Glow and Behold sampler kit and some face oil for my daughter-in-law. After using it once she said, "I am obsessed with this oil! It makes my face feel so soft without being greasy feeling. When my husband kissed my cheek he commented on how soft it felt and how good it smelled."
Mika C.

United States
10/04/2022
Great products!
Excellent selection of mini products that fitted perfectly into a home-made advent calendar. Great quality, and they have really been enjoyed by my wife.
Antony B.

United Kingdom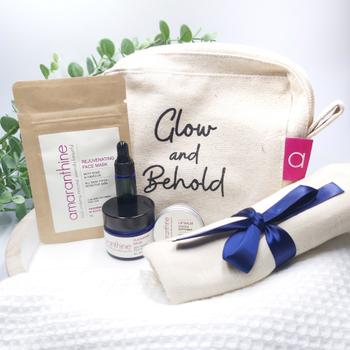 09/04/2022
Great for Natural Skincare Novices and Enthusiasts Alike
This Minis Bundle is incredible value for money, with a selection of products that caters to every step in your skincare routine. It makes a great gift for green beauty novices and enthusiasts alike, as well as allowing you to try the Amaranthine Skincare range for yourself before committing to a full sized purchase. You can find out more about my experience below but if you're thinking of making this your next purchase, you certainly won't be disappointed. https://beautyfolio.co.uk/2021/11/29/amaranthine-minis-bundle-review/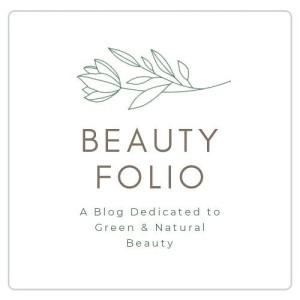 E
Emma

United Kingdom
03/12/2021
Mini bundal
I tried the mini bundle, loved it very much. I went on to buy the full size bottle of moisturising oil, it feels amazing on my skin. Helen
Helen H.

United Kingdom