Lip Balm
6 reviews
£4.50
Description
Directions
Ingredients
Nourish and protect your lips with this intensively moisturising lip balm containing Raw Shea and Cocoa Butters.

Peppermint Essential Oil plus the natural chocolate aroma of Cocoa Butter blend together to give the lip balm a delicious minty chocolate aroma.

Storage and packaging

This product is packaged in an aluminium tin that is fully recyclable and will protect the product from UV deterioration. Store away from heat and direct sunlight to avoid the product melting.

Allergies

Avoid with nut/latex allergy.

Patch testing is advised the first time you use a new product, particularly if you have sensitive skin or are prone to allergies. Test a small area of skin (the inside of your elbow or inner arm for example) and observe for 24hrs to be sure there is no reaction before applying generally.

Organic and Fair Trade Raw Shea Butter

Rich in essential fatty acids, Shea Butter is intensively moisturising. It encourages your skin to absorb moisture from the air ensuring that your skin becomes softer and stays moisturised for longer. Can protect skin from cold weather. Rich in vitamins A and E.

Sweet Almond Oil

Softens the skin and contains many vitamins and minerals that keep the skin protected and nourished.

Organic Raw Cocoa Butter

Cocoa Butter is rich in essential fatty acids and antioxidants. It forms a protective layer on the skin which locks in moisture. Raw Cocoa butter has an intense chocolate aroma.

Organic and Fair Trade Beeswax

Beeswax forms a protective barrier on the skin that protects against environmental damage, while also holding in moisture and reducing dryness. Anti-inflammatory properties make Beeswax great at encouraging wound healing.

Peppermint Essential Oil

Peppermint has many health benefits and has a fresh minty aroma.

Vitamin E

Natural Vitamin E is an antioxidant that protects and repairs the skin.
Customer Reviews
08/12/2021
Lovely lip balm
Really nice chocolate and mint smell. Not too strong though. A+++++
Lyndsay R.

United Kingdom
13/04/2020
Amazing lip balm for super soft lips
Amazing lip balm, not too minty and makes your lips super soft and crack free. I would highly recommend.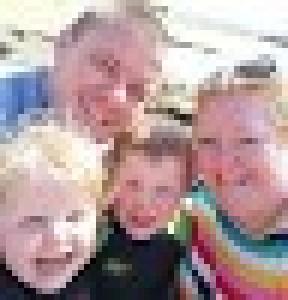 JL
Joanna L.

United Kingdom
26/10/2019
Pot of delight!
Another one I picked up from Amaranthine at the Leith market. I keep this in the pocket of my work uniform and use it loads. It feels silky smooth and smells glorious. The packaging is super cute. Perfect little stocking filler at Christmas time ❤
28/06/2019
Lip Balm Heaven!!
I really really like this lip balm, it's absolutely delicious. The scent is subtle but really nice and it reminds me of having a mint hot chocolate at Christmas. It's so nice to apply and keeps lips really soft throughout the day. I really like applying it before I go to bed as when you wake up in the morning you lips still feel soft and kissable. It's so luxurious and you get so much product in the tin, I'll definitely be repurchasing this!!
29/03/2019
Nice and rich
I get dry skin and chapped lips often. Recently started doing a lip scrub occasionally and applying this generously and what a difference it makes. Very nice. Happy customer.
19/03/2019
Little piece of heaven
Have never been so excited about a lip balm! Disaster when I ran out over xmas! A tiny bit goes a long way, and the difference from vaseline etc is huge. Will never be without it! Also, really speedy delivery - phew!