Detox Face Mask
13 reviews
£16.50
Description
Directions
Ingredients
"I look forward to using this every week, and it's cleared up my skin and I hardly get any break outs anymore…" Rachel

Our Detox clay face mask is perfect for combination and oily skin or skin prone to blocked pores and acne.

Using a clay mask once a week is the perfect addition to your Amaranthine skincare ritual. Don't underestimate the benefits of clay  - it can feel like you've just had a facial! Clay really rejuvenates the skin, leaving it feeling  clean, refreshed and glowing.

Contains Bentonite and French green clays that deep clean your skin, drawing out excess oil and impurities from pores. These clays also gently exfoliate leaving your skin feeling very soft. Matcha green tea helps to balance oily skin and can help calm redness caused by acne. Chamomile is naturally antiseptic and anti-bacterial. Aloe vera is moisturising, soothing and can help to reduce redness and heal acne/spots.

Our face masks are in powder form and just need a little water to activate. Each jar makes approximately 10 face masks. Eco friendly refill packs available to buy once you finish your first jar. Not sure if it will suit your skin? Choose one of our trial size mini pouches (they make a lovely gift too).

This mask is in powder form - by formulating it as a powder the mask maintains a good shelf life without the need for preservatives. The ingredients are activated when mixed with water. Every time you mix up a mask it is fresh and active.

Mix one heaped teaspoon of powder with approximately two teaspoons of water to create a smooth paste. Apply to clean skin, avoiding the eye area.  Once you have applied the mask you may feel a slight tingle for a minute or two - this is normal and usually goes away fairly quickly. Gently remove after 10-12 minutes with a washcloth and warm water. Follow with facial oil/moisturiser. 

Each jar makes approximately 10 masks.

Allergies

Patch testing is advised if you think you may be sensitive to any of the ingredients. Mix up a tiny amount of mask and apply it to the inside of your elbow (this is a sensitive area of skin) to check for reactions before applying to your face.

Storage and packaging

Store in a cool, dry place. Always keep the lid on tight to prevent water / moisture entering the container. Do not apply to broken skin. Discontinue use if irritation occurs.

The product is packaged in a (sprayed) blue glass jar with a recyclable black polypropylene lid. If you wish to purchase this product again this will be your 'forever' jar - simply purchase the refill pack next time and refill your jar. The refill pack is made from plant materials and is compostable once the labels are removed. The trial size is packaged in a kraft paper pouch.

.


French Green Clay

Absorbs excess oil from the skin, draws out impurities and helps remove blackheads from pores. Softens the skin by gentle exfoliation. Improves circulation and brightens the skin.

Bentonite Clay

Gently cleanses and removes toxins and impurities from the skin, helping to reduce pore size. Rich in minerals that soften your skin. Reduces inflammation and redness.

Organic Aloe Vera

Aloe Vera is a potent soothing and moisturising/hydrating agent. Anti-inflammatory properties help reduce redness and calm itchy skin. It has antibacterial and antiseptic qualities and improves wound healing. Vitamins and minerals nourish the skin.

Matcha Green Tea

Detoxifies the skin and helps rejuvenate skin cells, keeping the complexion fresh and healthy. It is a potent anti-inflammatory which reduces redness in inflammatory skin conditions such as acne. It can help shrink pores and balance oil production in oily skin types.

Chamomile

Chamomile is a natural anti-bacterial, antiseptic and anti-inflammatory agent.

Cornstarch

Absorbs excess oils and helps thickens the mask.

Palmarosa Essential Oil

Gives a fresh rose-like fragrance to the mask. Helps to balance oil production and kills bacteria. Moisturising/hydrating.

Suitable for Vegans
Customer Reviews
28/05/2021
My new favourite weekly treat!
My skin feels so refreshed after using this! I was a little concerned the first time I used it, because as it dried it felt like it was really heating up on my skin, but when I washed it off there was no redness/breakouts. Instead it feels soothing, and cleansing without stripping.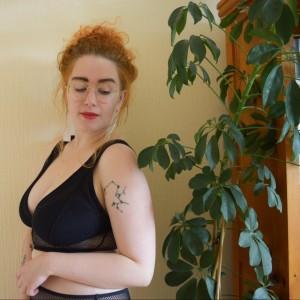 E
Ellie

United Kingdom
30/10/2020
Detox Miracle Mask
I have acne which has been particularly bad for the last year due to IVF treatment but this miracle mask was a amazing for it! My skin felt so clean and refreshed. No after mask redness - in fact my skin was glowing.
Jo

United Kingdom
19/10/2020
Superb recommendation
Tried some Face oil and Cleanser from a friend @weeslice. Since, then I have replaced my Elemis face cleanser with it and added the face mask. I use the mask once per week and it really makes my skin feel refreshed.
Leanne H.

United Kingdom
31/08/2020
Lovely treat for my skin
Easy to use and felt like a proper spa treatment at home. My skin was super soft the next day.
Niina C.

United Kingdom
15/08/2020
Incredible mask!
I've been suffering from terrible spots thanks to wearing a mask all day or "Maskne" as it's fondly called! The one thing missing from my skincare routine was a mask and I actually didn't have high hopes but I cannot believe the difference after just one use (followed by the face oil). I woke up this morning and the redness from the spots had died down significantly and my skin looks the best it's looked in weeks. Very much looking forward to using this once and week and continuing to see great results!
Alison C.

United Kingdom
06/07/2020
Great Face Mask
Love this face mask, really leaves your skin feeling clean.
Camilla C.

United Kingdom
01/07/2020
Detox Mask and Facial oil
I have recently purchased both the Facial oil and the Detox mask due to experiencing breakouts, I have tried numerous products in the past to calm my skin down but nothing seems to work. Both these products are absolutely amazing, in a short space of time I can already see and feel a different in my skin. I use the detox mask once a week and it leaves my skin feeling revived with a healthy glow, I use the facial oil before bed and sometimes in the mornings before I apply any make up, it has really calmed my skin to the point that most days I don't need to apply a moisturiser if I have already applied the facial oil. I highly recommend both products. Sarah is lovely and pointed me in the right direction when I asked for advice on which products would be best for my skin type, I will be buying again the products also smell amazing
Rhian B.

United Kingdom
23/06/2020
A lovely treat
This mask is my weekly pampering go-to, it leaves my skin looking and feeling great. I use the facial oil afterwards and feel like I've had a lovely facial!
Kirsten A.

United Kingdom
26/10/2019
Perfect pamper product!
This mask is perfect. I popped it on a few weeks ago whilst watching Strictly and what a delight. As with all the Amaranthine products it smells glorious and my skin was so soft once I had taken it off. The little pouches are perfect for popping I with gifts or even in a card as a pick me up for a friend ❤
28/06/2019
LOVE THIS!!!
I absolutely LOVE this face mask! It's really easy to use and to apply and really gets into your skin making it feel absolutely amazing afterwards. I've tried quite a few different detox face masks and they've tingled like mad then left your face red afterwards, this one does tingle slightly but you don't get left with a red face at all! It leaves your skin not only feeling really clean and fresh but also smooth. I have oily combination skin and this really works for me. I look forward to using this every week, and it's cleared up my skin and I hardly get any break outs anymore, especially as my hormones are slowly going back to normal after pregnancy.