Cleansing Balm
56 reviews
£19.50
Description
Directions
Ingredients
"It feels like I'm giving my skin the biggest treat every evening" Katie N

A gentle balm that cleanses the skin and removes make-up with ease (even waterproof mascara) and is suitable for all skin types. The balm has a lovely creamy texture and melts into your skin on contact. The blend of aromatic essential oils smell like a spa and can help you to relax and unwind at the end of the day.

Cleansing oils remove make-up and draw dirt, sebum, and pollution away from the skin. Unlike harsh cleansers, it will not strip away your skin's own natural oils. Result? Clean, soft, smooth skin with no tightness or dryness. You may even feel like you don't need to moisturise! We do recommend just a few drops of our face oil - it's the perfect finishing touch to your evening skincare ritual.

Our award winning cleansing balm contains a blend of Apricot, Coconut, Castor and Papaya oils plus skin softening and nourishing Mango butter. Papaya contains the fruit enzyme Papain which is a completely natural chemical exfoliant, very gently dissolving dead skin cells to leave skin bright and fresh. 
Unsure if this will suit your skin? Why not try one of our mini sized cleansing balms first 🙂

Gently but firmly massage a small amount of balm onto your face and neck, concentrating on problem areas like dry patches and areas of congestion. The balm will turn into oil on contact with your skin and will dissolve make-up, dirt and oil and draw it away from your skin. Take a face cloth or muslin cloth and wet it with hand-hot water. Wring out and use to gently wipe away the cleanser. Repeat the removal procedure until all traces of the cleanser are gone.

For an even deeper cleanse, apply the hand-hot flannel to your face for 1-2 minutes before wiping away the cleanser. The steam will open up the pores and give your skin a 'steam clean'. Lie down and relax for a couple of minutes while you do this!

Storage and packaging

The product is packaged in a cobalt blue glass jar that is 100% recyclable and will help protect the oils from UV deterioration. Store away from heat and direct sunlight to extend shelf life and avoid letting the product melt. Do not allow water to enter the product - use dry fingers to remove the product from the jar.

Allergies

Patch testing is advised the first time you use a new product, particularly if you have sensitive skin or are prone to allergies.

Test a small area of skin (the inside of your elbow or inner arm for example) and observe for 24hrs to be sure there is no reaction before applying generally.

Organic Apricot Kernel Oil

Apricot Oil is a lightweight oil that softens, moisturises and nourishes the skin. Essential fatty acids help skin stay well hydrated. Dissolves dirt, oil and make-up when used as a cleanser. High in vitamins E and C that protect the skin and boost collagen production - making it a great anti-ageing oil.

Can help to fight acne inflammation and reduces the itchiness caused by eczema. Apricot is a mild oil so is perfect for sensitive skins.

Papaya Seed Oil

Papaya Seed Oil contains the fruit enzyme Papain which is a natural exfoliator. It helps to break down and loosen dead skin cells and draws dirt from the pores. This helps to cleanse and brighten the skin and keep it looking fresh.

Papaya Oil is also loaded with vitamins A, B, C and E so is a great anti-aging oil.

Papaya Seed Oil is also great for oily skin prone to acne. Papain helps stops dead skin cells blocking pores which can contribute to acne. Papain is also known to help reduce scarring. The oil itself has a low comedogenic factor - which means it will not block pores. It has high levels of anti-inflammatories which help reduce redness and inflammation.

Raw Organic Coconut Oil

Coconut Oil is an excellent moisturiser. It is rich in antioxidant vitamins A, C and E. Helps keep skin elastic and firm. It is extremely high in Lauric Acid, an essential fatty acid which has antibacterial, anti-fungal and antiviral properties.

Mango Butter

Softens, moisturises and improves the firmness of the skin. Nutrients nourish the skin. It has anti-bacterial, anti-inflammatory, and antioxidant properties which help to heal and repair damaged skin.

Organic Castor Oil

Castor Oil is anti-bacterial, anti-viral and antiseptic. Natural astringent properties removes dead skin, dirt, oil, bacteria and other impurities from the skin pores.

Organic Beeswax

Helps skin stay hydrated by locking in moisture. It has skin healing qualities and helps to reduces skin itchiness. Natural Vitamin E Natural Vitamin E is an antioxidant that protects and repairs the skin.

Organic Palmarosa Essential Oil

Palmarosa has a fresh rose-like fragrance. Helps to balance oil production.

Organic Lavender Essential Oil

Lavender Essential Oil has anti-bacterial and anti-inflammatory properties. It promotes feelings of relaxation and well-being and is well known for its ability to promote sleep.
Customer Reviews
07/03/2022
Cleansing Balm
I love this cleansing balm. It doesn't leave my skin feeling parched after using it. I wear minimal make up and SPF and this balm removes it very effectively. I also use the facial oil which feels and smells wonderful on my skin. I've purchased the balm online and both the balm and oil from a local shop in Bruntsfield.
Olga S.

United Kingdom
24/01/2022
All time favourite
I've used so many cleansers but nothing comes close to this one. It removes make up without any effort and leaves my skin feeling soft and fresh. Using a hot cloth to remove it makes the whole experience feel like I've had a trip to the spa.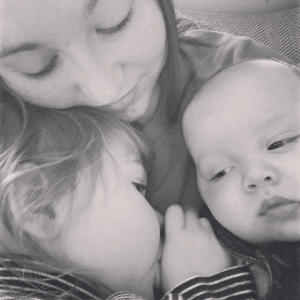 J
Jennifer

United Kingdom
18/11/2021
Go to cleanser
I have been using this for over a year now and wouldn't use anything else. It doesn't make my skin feel tight and effectively removes make up.
Helen M.

United Kingdom
23/10/2021
5 Stars
Love this product - it smells amazing and is very issue to apply to your face. I use it in combination with konjac sponge, and my face feels clean and nourished. One more thing - I absolutely love the packaging! Thank you.
Antra K.

United Kingdom
02/09/2021
Love this
I love this. It smells amazing, feels amazing, leaves my skin clean but not tight, looks beautiful on the shelf and is made in Scotland so has low air miles. What's not to love?
Catriona M.

United Kingdom
23/08/2021
The best product by far!
I'm on my second tub of this now and I couldn't live without it. I don't wear much makeup but I do wear waterproof mascara and this is the perfect way to remove it without loosing my lashes or feeling like my eyes are sore from rubbing it off - which use to happen when I used makeup wipes. My skin is always clean and silky smooth afterwards. And it smells amazing. So easy to use - I take it everywhere! Highly highly recommend.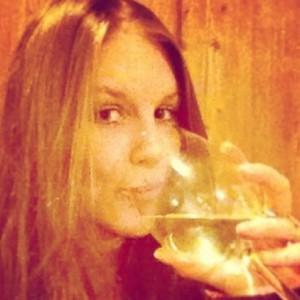 CS
Catherine s.

United Kingdom
10/08/2021
Love this product
This product is great for cleansing and smells Devine - an at home spa experience.
Gail W.

United Kingdom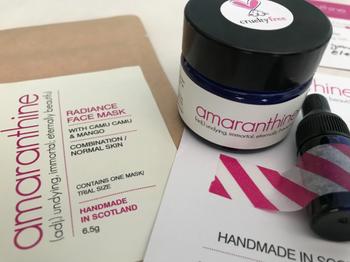 01/08/2021
Delicious cleaning balm
Super soft and gentle on the skin. I love the smell, so relaxing. Great to leave it as a mask treatment too.
Eleonora .

United Kingdom
27/07/2021
My Favourite
From the first time I used this its become a firm favourite. Skin feels so soft and clean. I have become a fan of Amaranthine..... the customer service is second to none
Jannine H.

United Kingdom
26/06/2021
Beautiful cleansing balm!
Have purchased this cleansing balm three times now and don't see ever switching. It feels really luxurious when applied and melts into skin. I have pcos skin and prone to big breakouts, and this followed by a second cleanse and then the beauty oil, has made such a difference. It also smells so lovely; feels really relaxing to apply before bed - like a little facial!!
Elizabeth R.

United Kingdom