Soothing Face Mask
12 reviews
£3.50
Description
Directions
Ingredients
Our Soothing Face Mask is perfect for skin prone to redness, rosacea and acne prone sensitive skin. 

This mask contains cleansing Bentonite Clay and a cocktail of botanicals that have natural anti-inflammatory properties to help reduce redness and inflammation.  Colloidal Oatmeal, Aloe Vera, Vitamin B3 and Matcha Green Tea work together to help reduce redness, calm itchy skin, relieve mild skin irritations and moisturise. It is subtly scented with Lavender essential oil which is known for its mood and skin benefits. The relaxing aroma will enhance the pampering experience of your masking ritual. Once applied to the skin, this mask will feel wonderfully cool and soothing on the skin.

Using a clay mask once a week is the perfect addition to your Amaranthine skincare ritual. Don't underestimate the benefits of clay  - it can feel like you've just had a facial! Clay really rejuvenates the skin, leaving it feeling  clean, refreshed and glowing.

Each jar makes approximately 10 face masks. Amaranthine face masks are in powder form and just need a little water to activate the ingredients - see directions for more information. Eco friendly refill packs and trial size sachets are also available to purchase.

This mask is in powder form - by formulating it as a powder the mask maintains a good shelf life without the need for preservatives. The ingredients are activated when mixed with water. Every time you mix up a mask it is fresh and active.

Mix one heaped teaspoon of powder with approximately two teaspoons of water to create a smooth paste. Apply to clean skin, avoiding the eye area. Gently remove after 10-12 minutes with a washcloth and warm water. Follow with facial oil/moisturiser. The mask will feel cool on the skin - this is normal and is the cooling action of the aloe vera. 

Each jar makes approximately 10 masks.

Storage and packaging

Store in a cool, dry place. Always keep the lid on tight to prevent water / moisture entering the container. Do not apply to broken skin. Discontinue use if irritation occurs.

The product is packaged in a (sprayed) blue glass jar with a recyclable black polypropylene lid. If you wish to purchase this product again this will be your 'forever' jar - simply purchase the refill pack next time and refill your jar. The refill pack is made from plant materials and is compostable once the labels are removed. The trial size is packaged in a kraft paper pouch.

Allergies

Patch testing is advised if you think you may be sensitive to any of the ingredients. Mix up a tiny amount of mask and apply it to the inside of your elbow (this is a sensitive area of skin) to check for reactions before applying to your face.

Colloidal Oatmeal

Colloidal Oatmeal has anti-inflammatory qualities which make it excellent for helping to treat inflammatory skin conditions like rosacea. It has excellent moisturising qualities and helps skin stay hydrated for longer. Relieves skin irritations.

Organic Aloe Vera

Aloe Vera is a potent soothing and moisturising/hydrating agent. Anti-inflammatory properties help reduce redness and calm itchy skin. It has antibacterial and antiseptic qualities and improves wound healing. Vitamins and minerals nourish the skin.

Bentonite Clay

Gently cleanses and removes toxins and impurities from the skin, helping to reduce pore size. Rich in minerals that soften your skin. Reduces inflammation and redness. Rejuvenates skin by assisting in healing and regenerating skin tissue.

Matcha Green Tea

Detoxifies the skin and helps rejuvenate skin cells, keeping the complexion fresh and healthy. It is a potent anti-inflammatory which reduces redness in inflammatory skin conditions such as rosacea.

Rice Starch

Absorbs excess oils, thickens the mask and has anti-inflammatory and antioxidant properties. It has excellent eco-credentials.

Vitamin B3

Anti-inflammatory that helps reduces redness.

Lavender Essential Oil

Gives a herbal fruity fragrance to the mask. Has antibacterial and anti-inflammatory properties. Promotes relaxation.

Suitable for Vegans
Customer Reviews
18/04/2022
Soothing & Re-freshing
I love this face mask, I have rosacea & i am always vary of using a face mask in case they make my rosacea react. I find this mask soothing & refreshing on my face, I don't have any tingling or redness when I wash it off, just sooth, refreshed skin.
11/12/2021
Spa treatment
Bought the face mask for my daughter. She loves everything about it and says it is just like having a spa treatment at home.
Elaine W.

United Kingdom
10/04/2021
Game Changer for tricky skin
My skin can be really tricky, it's combination, sensitive, prone to hormonal breakouts and redness. I have to be really careful what I use because it can get upset very easily. This soothing face-mask is an absolute game changer. It feels slightly cooling when it does on and you can just feel it working it's magic. The smell is lovely and always gives me spa vibes. I love the little ritual of mixing up my mask and popping it on before a long soak. It just feels like a little luxury. It is just a wee slice of bliss. It leaves my skin feeling so soft and comfortable, it's clean without any tightness or tingling. It leaves your face feeling so hydrated and lovely. Overall I think it has really improved the texture of my skin, it's reduced my breakouts and left my skin looking a lot more even and less prone to redness. As someone who has ALWAYS struggled with my skin this mask has been such an amazing find. It is gentle but wields powerful results. Couldn't be without it now.
Hannah K.

United Kingdom
31/03/2021
Superb
Very nice, smooth, calming mask. When mixed with water/yoghurt, texture is smooth and easy to apply. Skin is calmed, refreshed and moisturised. I like a smell too. On my list of must have. Highly recommended.
Dorota R.

United Kingdom
04/08/2020
Excellent product
Really happy with the facial balm and oil. My skin felt lovely and added bonus of no plastic packaging. Highly recommend
Helen E.

United Kingdom
26/05/2020
Super smooth and soothing
This face mask leaves my dry skin fully hydrated and cleansed. I love it!
Alexandra v.

Netherlands
20/05/2020
Great product
This face mask is easy to use. I like the fact that it comes in powder form so you can just mix as much as you want each time. It was a special treat in lockdown and made my skin feel wonderful.
Linda B.

United Kingdom
03/05/2020
I just can't get enough of this face mask!
My skin is prone to redness and I find this mask really soothing and cooling, whilst also relaxing with the gorgeous scents. My skin always feels lovely and smooth afterwards and I love that I can mix up as much as I want for that day. I would highly recommend this product to anybody who wants a treat for their skin!
Laura R.

United Kingdom
27/04/2020
A real treat
I loved the soothing face mask. It was smooth and easy to apply and washed off easily too.It smelt clean and refreshing, and left my skin feeling calm and clear. A real treat!
Julie A.

United Kingdom
13/04/2020
Super soft skin straight away
Makes your skin so soft and really reduces redness. Really easy to use. Lovely smell too.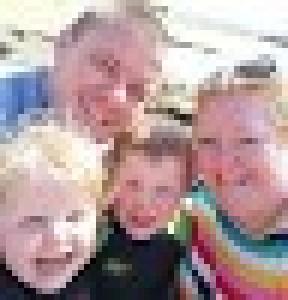 JL
Joanna L.

United Kingdom