Organic Muslin Face Cloth
5 reviews
£7.50
Grab yourself your very own Amaranthine branded muslin cloth! These high quality cloths are unbleached, 100% cotton and certified organic by the Global Organic Textile Standard (GOTS).
For use with our cleansing balm and face masks. Suitable for all skin types.
Available to purchase as a single cloth or in a value bundle of three tied with a beautiful eco-friendly navy ribbon.
Size is 29cm x 29cm. Made a little bigger as they will shrink slightly after the first couple of washes. Please note that they should be washed at 30 degrees, washing at higher temperatures will shrink the cloths more than the expected amount. Kind to the environment as they can be washed and re-used over and over again and will last for a long time. They will also get softer and softer over time.
Benefits of using a muslin cloth in your cleansing ritual
Do you want soft, healthy, glowing skin? A muslin cloth can help achieve this.

The woven texture of our muslin cloths acts as a mild exfoliator, helping to remove dead skin cells and impurities without being abrasive.

This gentle exfoliation helps to stimulate blood flow, stimulating collagen production and increasing the amount of oxygen and nutrients getting to your skin cells. The lymphatic system is also stimulated, which can help decrease inflammation.
Muslin cloths dry quicker than flannels due to their open weave. This helps prevent bacteria growing which is particularly important if you have skin prone to acne.

Ethical and sustainable production 
Our Ethical production partner in India practices sustainable methods when producing their products. The company consists of a large group of highly skilled artisans, 25 men and 20 women. Their artisans are paid a living hourly wage and have safe and healthy working conditions on site. Artisans are hired based on their ability to produce the product regardless of race, caste, national origin, religion, disability, gender, sexual orientation, political affiliation, age, marriage or health status. If they are skilled and ethical workers, but lack experience, there is a training centre where those who need extra knowledge to do the job, get the opportunity to learn this.

Customer Reviews
28/05/2021
Wonderful addition to the routine
Using these gives with Amarinthe's cleansing balm feels like getting a deep pour cleanse. I love soaking them in warm water and placing them over my face for some ****** goodness before wiping the cleansing balm off. It also brings the focus more towards the lovely smells of the cleansing balm. They also wash and dry well!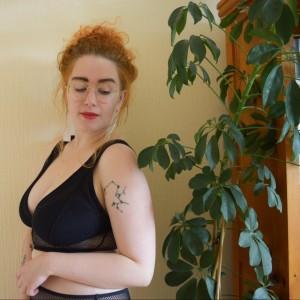 E
Ellie

United Kingdom
29/03/2021
Excellent face cloth, i love it!
I am very pleased with this face cloth. I had another one bought from a shop that was ok, but didn't feel like much of a difference when using it and I didn't have that feeling of clean skin especially when I wanted to take my makeup off. The Amaranthine cloth is way better quality, perfect size and thickness/texture to exfoliate but still be gentle to my sensitive skin. The only comment would be about washing it, as it requires a 30 degrees wash. I initially didn't read the label so it shrunk a bit, but I bought more face clothes and now they're all good.
Cristina M.

United Kingdom
25/02/2021
Lovely cloths
These lovely cloths feel great on your skin. Great quality!
Kirsten A.

United Kingdom
21/09/2020
Great quality
Lovely muslin cloth - would love it if you did multipacks
Jennifer L.

United Kingdom
19/03/2020
Perfect face cloth
This is exactly what you would want from a face cloth. Perfect product!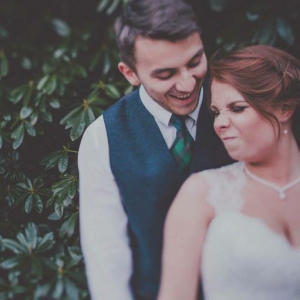 SF
Stef F.

United Kingdom